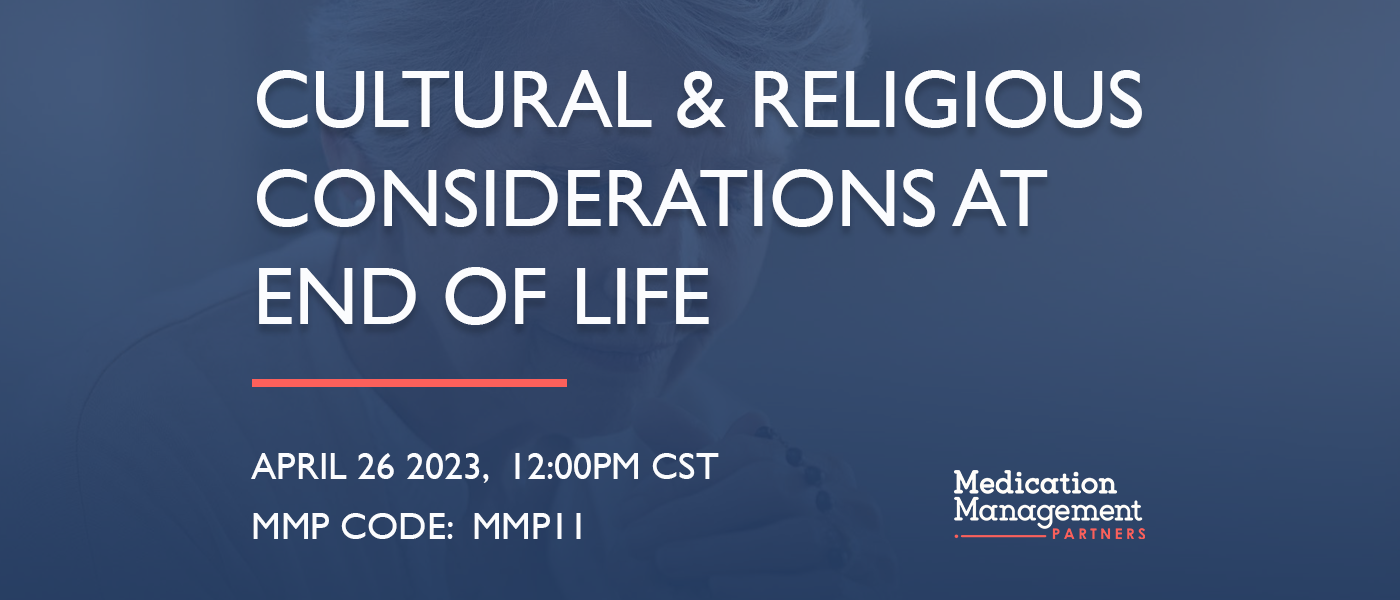 Cultural & Religious Considerations at the End of Life
April 17, 2023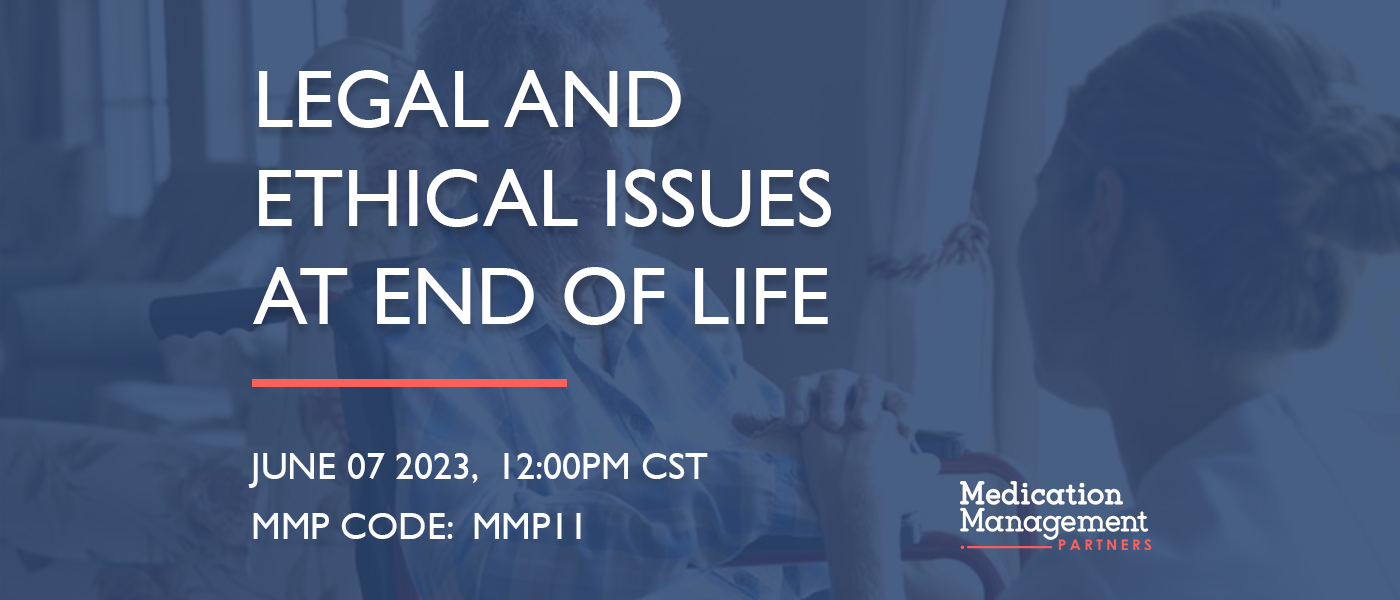 Legal and Ethical Issues at the End of Life
May 31, 2023
Dates: Wednesday, May 3, 2023
Webinar time: 12:00PM – 1:00PM Central Time
1.0 CE for CEU credit for both nurses (AANAC) and administrators (NCERS/NAB)
Aging is happening to all of us. As the actor Richard Gere has been quoted, "None of us are getting out of here alive." Residents in our facilities, mostly, are experiencing definable signs of aging. At the end of this webinar, you will be able to recognize some of the changes that are not normal. Have the ability to begin to assess when an intervention is necessary. Critically look at your population to promote a good health span.
Please share this invitation with other nurses or key department heads that would benefit from this informational presentation. 
---
CLICK HERE » to register. To receive proper credit, please specify MMP on your registration.
CLICK HERE » to download participation instructions.
Call Brenda Brinka at 708-710-3003 or email brenda.b@mmprx.com to learn how MMP can help your community succeed and grow.
All copyrights, trademarks, service marks, and trade names are the property of their respective owners.