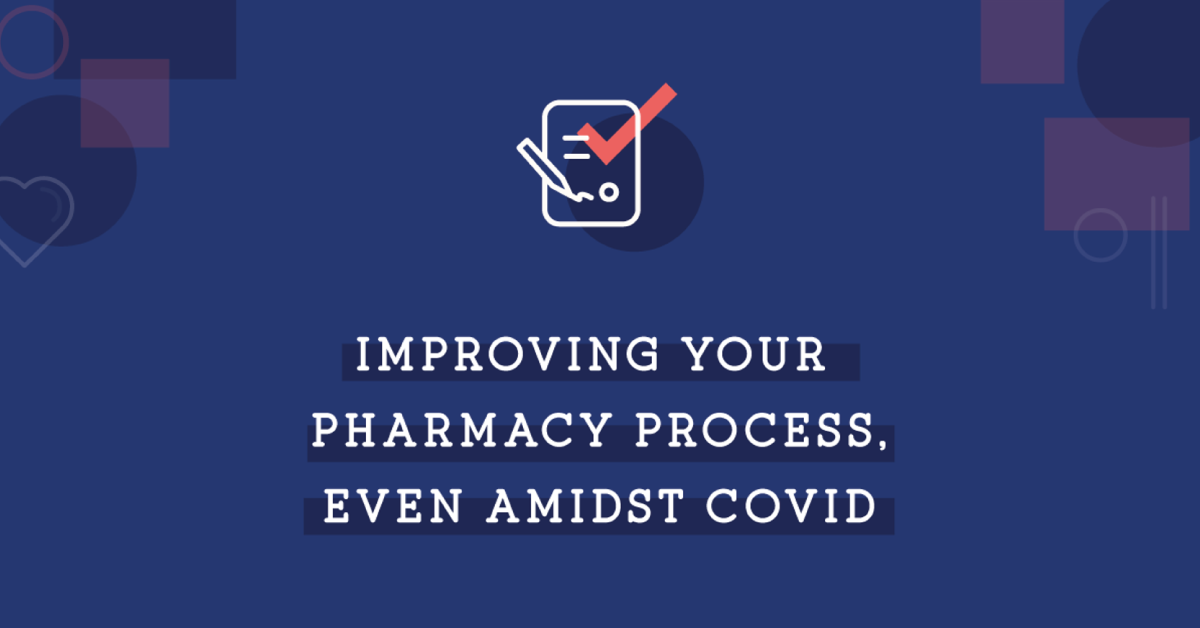 Improving Your Pharmacy Process, Even Amidst COVID
October 15, 2020
In today's senior care space, technology has played a transformative role in pharmacy and in day-to-day care. However, when training and support are lacking for employees, this leads to turnover, burnout, and overall decreased quality of care for residents. More than ever, it's crucial to leverage available technology, both to optimize care for residents and streamline daily processes for employees and caretakers. 
Leveraging Technology for Optimal Care 
Workforce shortages and high employee turnover remain major issues in senior and assisted living communities. Organizations continue to face challenges, not only when it comes to implementation of technology and processes, but with utilizing the technology in a way that will optimize processes and overall resident care. As occupancy grows and the number of staff members remains the same, it feels nearly impossible to maintain the level of quality care and attention that residents need. 
When your communities adopt new technologies, you have the ability to increase efficiency and reduce frustration by offloading mundane tasks—ideally allowing employees to be more engaged with residents and their loved ones. Technology systems and training can also provide enhanced access to insightful information across the organization, which allows employees to make decisions in a more timely and confident manner. Spending less time in front of paperwork and spreadsheets, staff can focus on the more rewarding, skilled work they're valued for.  
Our team works with you to integrate and optimize systems—such as eMAR, pharmacy records, and workflow tools—within your community so you can feel confident and prepared for your go live and beyond. We also know that adapting these technologies doesn't happen overnight. Through continuing education and consultative support, MMP will be an extension of your team every step of the way.  
Improving Accuracy with a Holistic Approach 
Medication management is an area in where the right tools and training are integral for the highest quality of care for residents. At MMP, our innovative technologies and rigorous processes simplify medication management for our partners and provide best-in-class accuracy. With our triple verification process, we combine the expertise of pharmacists and our automated visual inspection system to ensure every dose—and the medication regimen as a whole—is precise. 
And when residents and their caretakers are dealing with multiple doctors, many prescriptions, over-the-counter supplements—all on different schedules—coordinating medications every week can be time consuming, tedious, and subject to human error. This fragmented approach often leads to unintended interactions, costly duplications, contra-indications, and less-than-optimal results. MMP's M+Pak is a great solution for these exact reasons. When communities choose M+Pak, you can spend less time worrying about medications and the unfortunate byproducts of being rushed and overwhelmed, and more time caring for residents. 
Success for Your Unique Community 
Not only does MMP offer simplified pharmacy solutions, but we firmly believe our service-focused Partner Success Team is the true key to success. In the communities we serve, our team is readily available to you at any time, ensuring the safety and happiness of your team and ultimately, your residents.  
We offer support and ongoing training to our partners so you can boost workflow efficiency, stay up-to-date with industry knowledge and regulations, and to ensure we're able to help communities proactively when possible. These regular visits allow us to remain present and flexible, ensuring the tools and consultative support we offer are empowering caregivers to provide the best for your unique community. 
When your community chooses Medication Management Partners, you get simplicity, convenience, comprehensive services, and a holistic review of your medications with the quality assurance you can trust to improve care and satisfaction for your residents and employees.