Transitioning to the New MDS 3.0.1.18.11
September 1, 2023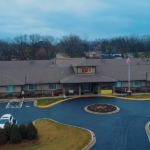 Video: Anthem Memory Care
October 16, 2023
Dates: Wednesday, September 27, 2023
Webinar time: 12:00PM – 1:00PM Central Time
1.0 CE for CEU credit for both nurses (AANAC) and administrators (NCERS/NAB)
It's Fall, and as the seasons start to change, so does your staff. All the summer help has left, and some of your staff has gone to "greener" pastures.
It's a constant strain to keep the staff that you want and to use them in the most effective manner.
This webinar will review creative ways to attract staff and techniques to be sure you are hiring the right people for the right job!
Objectives:
Gain innovative strategies to use the staff that you currently have.
Implement interview techniques to ensure the questions you ask get the answers you want!
Determine how to be creative by attracting and maintaining current and potential staff.
Please share this invitation with other nurses or key department heads who would benefit from this informational presentation. 
---
CLICK HERE » to register. When registering, use code MMP11 to receive proper credit.
CLICK HERE » to download participation instructions.
Call Brenda Brinka at 708-710-3003 or email brenda.b@mmprx.com to learn how MMP can help your community succeed and grow.
All copyrights, trademarks, service marks, and trade names are the property of their respective owners.